Silvia Capriotti is a photographer of domestic animals and is involved in photography since 1989. Because of her love for animals, she combined these two passions of animals and photography to become what her work is today, using protrait styles in her pictures. Her feelings for animals are clear as she focuses on the animals to show warmth and art. The creative photographer captures the most cherished feelings of these special "models", achieving varied angles and emotions.
"It's moments like these which makes us live in unity with these animals we cherish and love so well, and only photography can capture that. Moments which we cannot go back to, but we can freeze and appreciate its perfection forever."
Silvia Capriotti is a volunteer at 
ONG Clube dos Vira-latas (Club for Stray Dogs)
 and in several occasions she had the opportunity to photograph over four hundred stray dogs who live there and await a new home. She is also a volunteer in the 
project "Leva Eu" (Take me Home)
, a project which promotes the adoption of animals who have been found on the street, treated and taken care of by the ONG.
"The only way to keep your heart beating like a photographer
is to photograph what you love."
Joe McNally-Photographer
Silvia Capriotti is the first brazilian photographer and the second one in South America to have the honor to participate "HeARTs Speak". She was admitted as a professional member of "HeARTs Speak" team, after scrutiny of a international photographers comission. "HeARTs Speak" is a worldwide association that gathers artists and photographers por the animal cause, who are volunteers for thre animal cause.
It´s the biggest global network that gathers artists, photographers, authors, graphic designers, etc, who believe in the cooperation power.
For pet shelters and animals protections associations in São Paulo, her job is absolutelly free of charge, because I do so with just one purpose, namely, to do all necessary effort in order to get the most possible animals adoptions.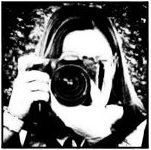 The lovely picture of your pet.
Thank you very much for visiting our website!